Building on neighbours recommendations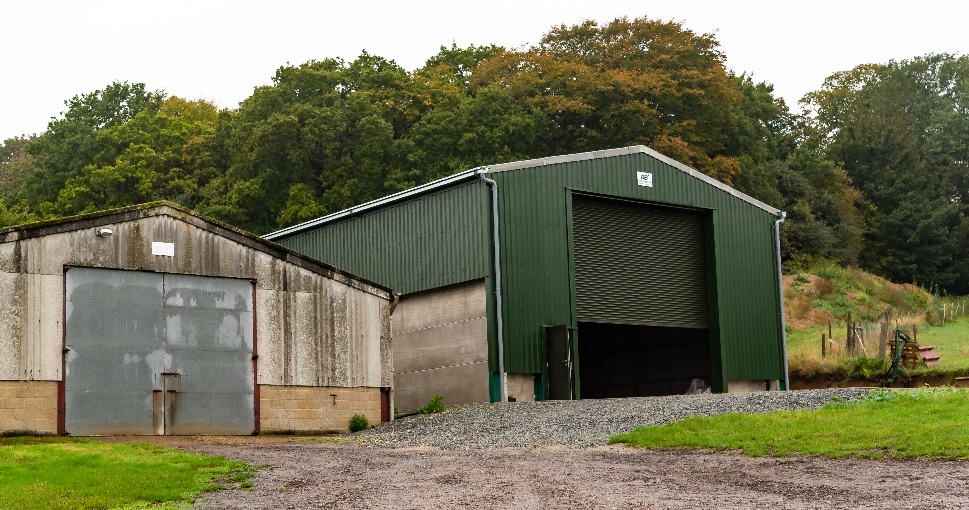 Upgrading an old grain silo system at Grove Farm, Higham, into a more practical and flexible storage building meant for Nick Whitebread finding a construction company that would meet his specific requirements. In the past, he'd used companies that were not local and with it, suffered delays in completion – especially when tying up loose ends or chasing up final fixings.
Nick is the eighth generation of his farming family, running a 280ha arable farm and whilst they use contract storage facilities with Weald Grain, find the need for on the spot storage to be necessary and far more practical. Added Nick, "When we invited companies to quote for our new building, we were looking for some fundamental requirements. Cost would be one of the top considerations but timelines and efficiency in getting the job done, with minimal fuss becomes a big part of the selection factor. Also, I took recommendations from my neighbouring farmers who have used construction companies before and it's good to learn from other's experience."
After receiving quotes for a new 500 ton, single bay wheat store, Nick decided on awarding the business to local construction firm, Burden Bros Construction. "They weren't the cheapest," added Nick, "but the feedback from my farmer neighbours was without doubt that they were the best. And the proof of the pudding has been in the eating.  We've now got our fully constructed grain store and the entire project has gone without a hitch. The quality of work has been excellent, they've been on time, they kept me informed of everything they were doing, their health & safety was very strict and above all, they were tidy and polite. We had a couple of unexpected issues that I forgot to mention to them – which resulted in a severed pipe but they took it in their stride and the entire project was completed on time and in budget."
So was it worth paying extra to get a better service? "Absolutely," enthused Nick, when there is less hassle and you use one local firm to coordinate everything on your behalf, it means a considerable saving in time. For me, Burden Bros Construction, brought a high level of expertise and efficiency to my building project and it proves that taking recommendations from neighbours makes a lot of sense."
Looking to upgrade or develop a new grain store? Call the Construction team on 01795 880224 to discuss your requirements.