BB4 Construction
Burden Bros Construction is a full-service construction business with the in-house skills and facilities required to develop a wide range of programmes from green-site developments to design-and-build and/or refurbishment projects.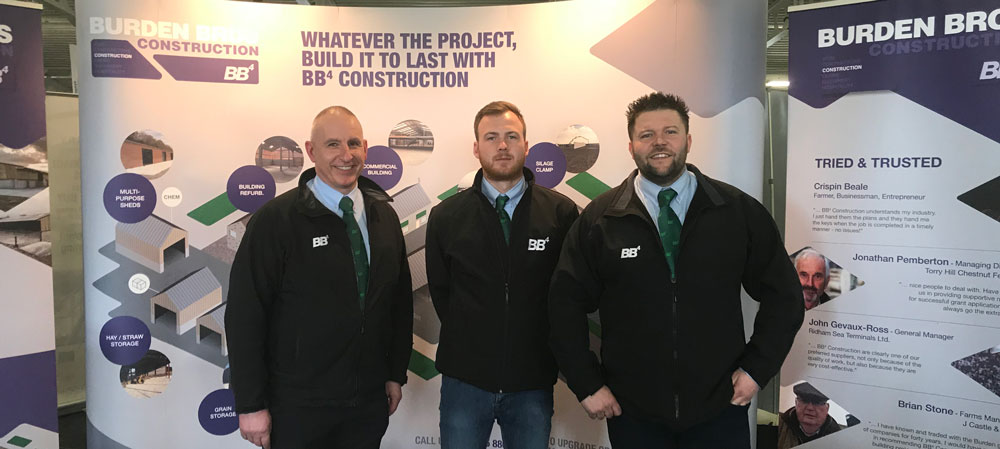 We set high standards and strive to maintain them with regards to the quality of our work and customer service.  As part of BB4, we take pride in everything we do.
Our completed projects range from simple road building, grain stores and storage buildings to highly technical AD plants or complex civil engineering packages.
Our construction management team, led by Tom Foster and Contracts Manager Paul Kelk, has more than 40 years of civil engineering expertise.  They are fully certified ensuring complete customer satisfaction throughout the construction process and for years after.
Our highly-responsible professional craftsmen and dedicated construction crews hold first class industry certification across the full range of building and construction skill sets. Our business operates within all Health & Safety parameters, employs qualified CSCS staff and operators and is fully accredited with ISO9001:2015 for the Design and Management of Construction Projects. All staff are NPORS trained and all supervisory staff are accredited under CITB, SMSTS. Burden Bros Construction is an Avetta (H&S) registered company.